Puuhahuoneessa kuulet lauluni ensimmäisenä. Näet, kun esitän laulun, joka minulla on parhaillaan tekeillä.

Jaan äänitteitä ja videoita keikoilta, julkaisen lauluja joita ei voi kuulla missään muualla.

Puuhahuoneessa voimme jutella.

Olen Heikki Hallanoro, muusikko ja esikoiskirjailija Oulusta ja Puuhahuone on työskentelytilani. Olen avannut sinulle oveni. Käy peremmälle.


VIIDELLÄ EUROLLA PÄÄSET PUUHAHUONEESEEN ELI SULJETULLE INTERNET-SIVUSTOLLENI VUODEKSI JA SAAT:

• KAIKKI MUSIC.HEIKKIHALLANORO.COMIN JULKAISUT (JULKISET + PUUHAHUONE-ONLY, NYKYISET JA TULEVAT) NÄTISTI TASKUUSI BANDCAMP APPIN KAUTTA. KUUNTELE MISSÄ JA MILLLOIN VAIN! TOKI VOIT KUUNNELLA KAIKKIA JULKAISUJA ILMAN APPIA MYÖS MUSIC.HEIKKIHALLANORO.COM:SSA.

• ITSELLESI MUSIC.HEIKKIHALLANORO.COMIN JULKAISUT: SÄVELTAR (EXPANDED VERSION), JOTKA ISTUVAT PIMEYDESSÄ, TIE, ATLANTIS ja LEMPILEIKKI. SISÄLTÄÄ KUVASARJOJA VIIVALLA-KIRJAN MAISEMISTA SEKÄ LIVE-VIDEOITA. NÄMÄ JULKAISUT VOIT SIIS LADATA TIETOKONEELLESI TAI MUULLE LAITTEELLE.

• KUISKATTUJA LAULUJA (CD) POSTITETTUNA KOTIISI. INTENSIIVINEN LIVE-LEVY ENSIMMÄISILTÄ KEIKOILTA. KAIKKI LAULUT OVAT VIIVALLA-KIRJASTA. VOIMASSA, KUN OLET PUUHAHUONEESSA ENSIMMÄISTÄ VUOTTA. (Alan postitella näitä vasta elokuussa 2016. Artisti maksaa postimaksun.)

• − 30% TULEVASTA HUURREHELMET-LEVYSTÄ KUN OSTAT SEN MINULTA. (Arvo yli 5€. Artisti ei maksa mahdollista postimaksua.)

• HYVÄN MIELEN, ETTÄ OLET TUKENUT ARTISTIA.


Here's what you get:
All the new music I make

streaming instantly on your mobile device via the free Bandcamp app, and also available as a high-quality download.*

Access to subscriber-exclusive messages:

These back-catalog and subscriber-only releases:
The satisfaction of knowing you're supporting me in a sustainable way.
You're a subscriber
Thank you!
* Downloads are DRM-free and available in MP3, FLAC and
more
.
Heikki Hallanoro
Finland
Heikki Hallanoro (s. 1980) on tähtitieteilijän koulutuksen saanut muusikko ja esikoiskirjailija, jonka Viivalla-romaanin jokaisella luvulla on laulu. Kirjan mukana tulee Säveltar-albumi. Heikki säveltää musiikkia myös muiden kirjailijoiden romaaneihin.
Latest Release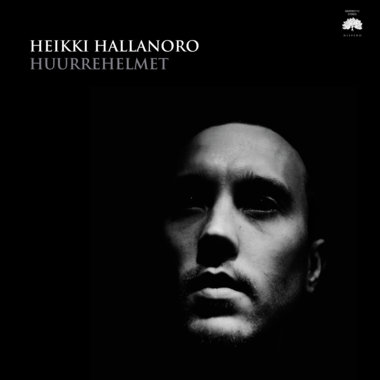 Huurrehelmet (Extended Version)